Back to all posts
Meet Sophie: iO Office Coordinator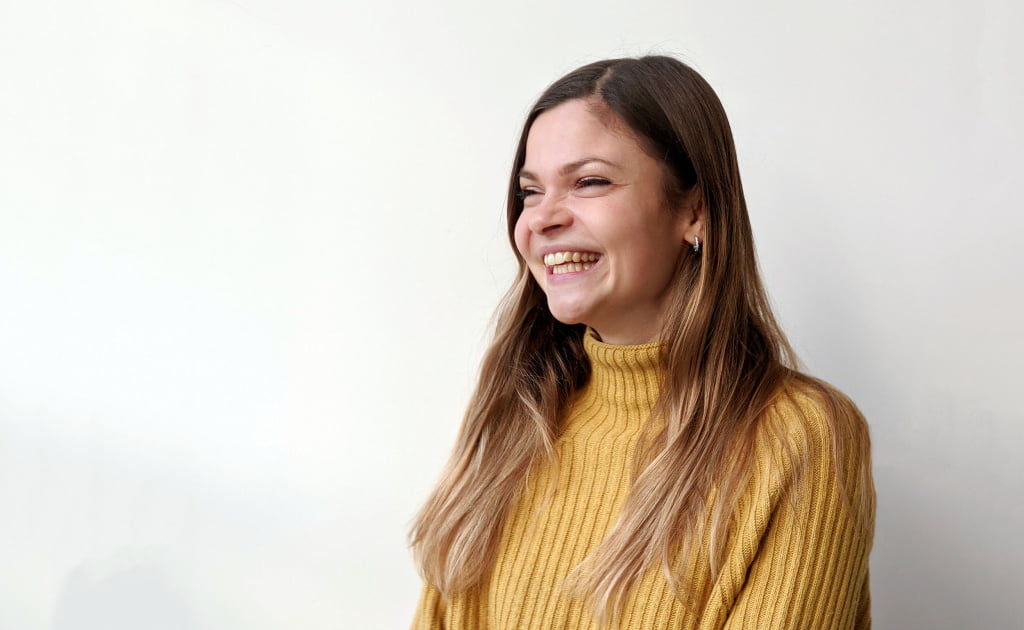 Hi, I'm Sophie, the Office Coordinator at iO Academy.
I'm here to help you in your journey from application all the way through to graduation, and to keep on supporting you afterwards as iO Academy alumni. If you have any questions about applying, fees, start dates and taster sessions, just let me know! Once you've joined us I'll help you get sorted with your paperwork, kit and finance options. I arrange all of our events, from taster sessions to our hiring events where you will be networking with some of our amazing hiring partners.
I ended up in Bath after moving here from Suffolk for university, and loved it so much I simply couldn't leave. Prior to joining the Academy I worked as an event manager for a corporate events agency, and before that I organised hen and stag weekends. That means that I am pretty good at helping people to have a good time, and hope I can do my bit to make your time on the course amazing! I have always wanted to do some kind of work which helps people to shape their lives but am not cut out to be a teacher, so I am excited to be part of the academy team.
In my spare time I volunteer with Age UK as a befriender, am involved in fundraising for Bath Cats & Dogs Home, and spend time with friends and family (when we are allowed!). I also have my own rescue dog called Dexter – we are always learning new tricks and he's slowly learned to be less stressed. I am strongly passionate about the environment and animal welfare, and enjoy cooking, reading, drawing, wall climbing and musical theatre.