Back to all posts
Mayden Academy wins at the Tech South West Awards!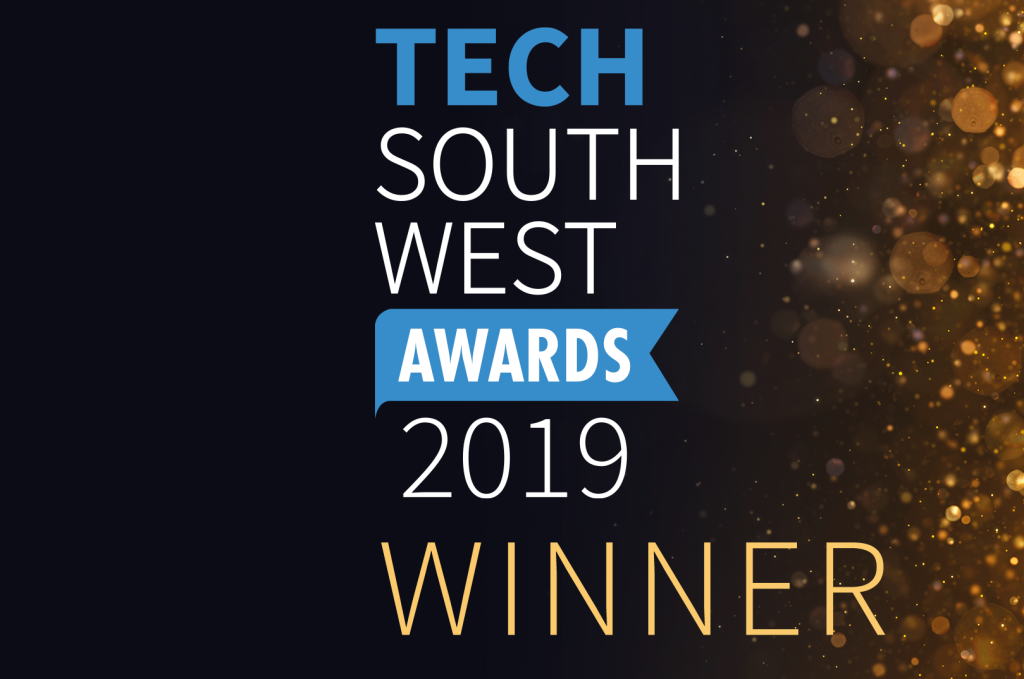 We are delighted to win the Bristol and Bath Cluster Award at the Tech South West Awards. The awards were held in Exeter on Wednesday 27 November and celebrated the best of tech in the South West.
The Tech South West Awards cover the whole region, including Bath, Bristol, Cornwall and the Isles of Scilly, Devon, Dorset, Gloucestershire, Somerset and Wiltshire. They recognise and celebrate talent, creativity, business success, education, leadership and diversity in the local tech industry.
Vicky Hunter, co-host and Tech Nation's Entrepreneur Engagement Manager for the South West, said: "It's fantastic that a region as large as the South West has a community-led, collaborative body that ensures voices are heard and represented to showcase the region's strengths as a whole. Establishing the Tech South West Awards this year has enabled companies and their committed ecosystem supporters to come from all corners of the region to celebrate and support each other."
Mike Oram, Mayden Academy Director, said "We are thrilled that Mayden Academy has been recognised as being a key part of success of the Bristol Bath  tech cluster. One of the things we love about what we do is supporting the growth of amazing local tech companies by training a continuous pipeline of new software development talent. It's a privilege to be part of such a supportive and innovative community."
Mayden Academy was also shortlisted for the People's Choice Award, which ultimately went to Falmouth Launchpad, a Mayden Academy hiring partner
Congratulations to other Mayden Academy hiring partner winners on the night, Tumelo and Rocketmakers; Georgia Stewart of Tumelo won Tech Entrepreneur of the Year while Richard Godfrey of Rocketmakers won The Tech Leadership Award. The Best Tech Workplace Award went to Bluefruit Software of Cornwall, who recently hired a Mayden Academy graduate into their development team. 
Other winners included Software Solved for the Tech Exeter Cluster Award, UK Hydrographic Office for the Taunton Cluster Award, Lineal Software for the North Devon Cluster Award, Elixel for the Plymouth Cluster Award, Paddle Logger for the Cornwall Cluster Award, People Matter Technology for Best Startup, Ultraleap for Best Scaleup, and Email Hippo for International Success.