Back to all posts
The "F" Words: Coding Bootcamp Fees and Financing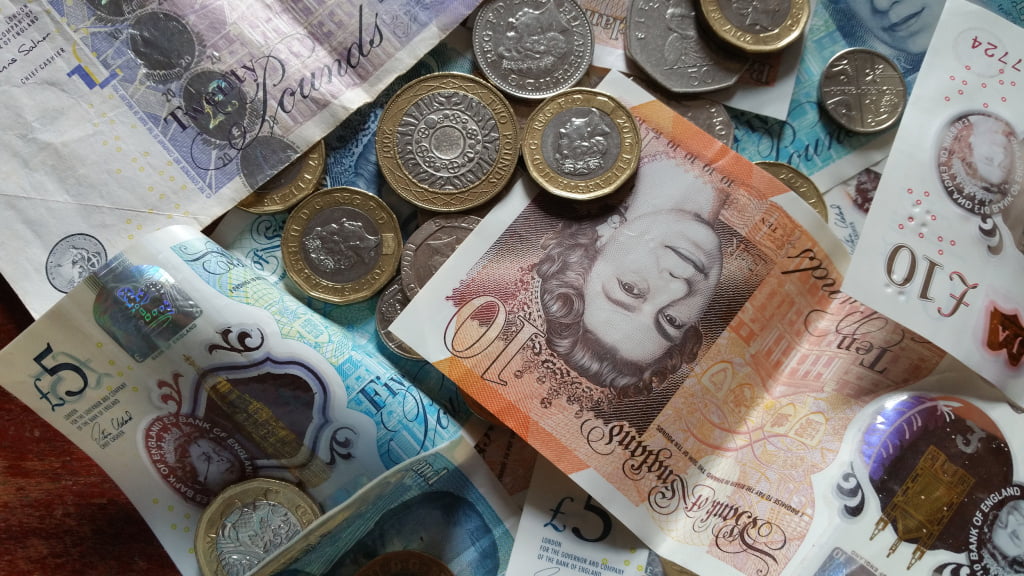 Money, money, money!
You've found a fantastic coding bootcamp, the course content looks great and you can't wait to apply. There's just one more thing you need to think about, and it's something a lot of us find it difficult to discuss: money.
How much does it cost to learn programming at a coding bootcamp in the UK and what options are available to help pay for your study? We'll run you through all your choices, including options to study now and pay later. First, let's start with the basics.
How much does a coding bootcamp cost?
Typically, a full time coding bootcamp in the UK costs between £6,500 and £11,000, although the exact amount will vary from region to region and between different providers. While that's not a small sum, it's significantly less than the £27,750 you'd expect to pay to study at a UK university. What's more, with a coding bootcamp, you'll complete your course in a matter of weeks rather than years so it's not just money that you're saving.
Keep in mind though that not all coding camps are created equal and you may find big differences between providers including class sizes, course duration, location and the overall student experience.
iO Academy's Full Stack Track course, for example, costs £11,000. Class sizes are strictly limited to eight people and students receive 16 weeks of full-time, intensive in-person or remote training that will guide them from total beginners to junior software developers ready to begin their careers in tech. Other tech training providers may keep their fees low by only offering remote or part time learning, shorter duration courses, less comprehensive training or much larger class sizes.
When deciding which coding bootcamp is right for you, it's important to consider all of these factors, not just the price.
The industry links and specific experience offered by commercial coding bootcamps may prove crucial in landing your first job in tech.
Free coding bootcamps
Some commercial providers offer training free of charge to students and these bootcamps will often make their revenue from the partner organisations who hire their students – essentially shifting the costs from the trainee to their future employer.
While this might sound like an ideal situation, you should be aware that there are often additional obligations to consider. For example, you may be required to work for a specific affiliated partner company at the end of your course rather than having a free choice of potential employers. You might also have to complete a minimum contract period or else you'll be expected to repay some or all of the course fees. We recommend always checking the terms of any agreement before enrolling and consider if the specific bootcamp is right for your circumstances now and in the future.
Local and national government schemes exist to provide free access to training in partnership with education providers including colleges and universities. The UK Government Skills Bootcamps programme, for example, is funded by the Department for Education and offers subsidised courses for individuals looking to up-skill or retrain in a range of disciplines, including software programming.
There are usually specific conditions that need to be met in order to qualify for free training and not all bootcamp providers will be involved in these schemes so you may find your choice more limited. The structure and curriculum may also vary from their chargeable courses so make sure to do your research first. Keep in mind too that, while the theory and practical skills these courses provide can be a great way to start learning to code, the industry links and specific experience offered by commercial coding bootcamps may prove crucial in landing your first job in tech.
It's worth pointing out that there are all sorts of free resources and courses online to help you learn how to code. However, these are typically designed for self-directed learning rather than structured, instructor-led training and vary massively in quality and content. They're a bit beyond the scope of this discussion but we'll look at them in more detail in a future post.
With that out of the way, let's look at funding options.
Funding options for coding bootcamps
Full payment upfront
In many ways the simplest option as you can deal directly with the training provider with no third parties or added complications. Payment by bank transfer is usually preferred – suitcases stuffed with cash and treasure chests bursting with plundered pirate gold tend to just raise questions – but best to check what the preferred method is with your chosen provider first.
The advantages of paying upfront are that you don't have any additional paperwork or admin to arrange loans, and you won't need to worry about repayments or calculating which might make budgeting easier in the future. The drawback if you want to pay upfront is that you won't be able to join a course until you have the money ready to go, which might mean putting it off until you've saved enough.
Split upfront payment
Some bootcamp providers may offer the option to divide the full payment into a series of smaller payments. iO Academy, for example, offers students the option of splitting their course fees into four interest-free monthly instalments with no additional fees or strings attached.
This option has many of the same benefits as paying in full but means that you don't need to settle the full balance all in one go. Keep in mind, though, that you'll need to make sure you'll  be able to commit to making the required payments every month or you could risk not being able to continue on your course. The exact details might vary from one provider to the next so it's always worth checking that there are no additional fees or charges applicable.
Student loans
Just as there are student loans available for studying at university, there are also options for studying at a coding bootcamp. These are worth considering if you'd rather spread your course fees over a longer period.
Specialist student finance lenders such as EdAid, Knoma and Lendwise will enable you to borrow up to the full amount your course costs (although some only offer partial funding) which you then repay over an extended period; generally 12 – 24 months.
Some (but not all) of these loans are interest and fee free so there's no additional cost to you but in all cases you'll usually have to start making repayments while you're still studying so make sure you take this into account when budgeting.
You don't need to save up in advance and won't need to think about paying anything back until you're earning.
Deferred payments
But what if you just don't have the funds ready to go and saving up just isn't an option for you right now? You're certainly not the only one and, fortunately, there is one more solution to consider.
Deferred payment loans, such as the EdAid Extended plan offered by iO Academy, could perhaps best be described as a "study now, pay later" option. Under this kind of arrangement, you can borrow up to the full balance of your course fees but won't have to start paying it back until after you graduate and start putting your new skills to use in a tech job.
The advantages of this option are that you don't need to save up in advance and won't need to think about paying anything back until you're earning. Your monthly payments are calculated as a percentage of your salary too, so if your income goes down, so do your repayments. All of this might make it easier to manage than a standard loan if your circumstances change in future or if you aren't able to find employment straight away after finishing your course. As with a typical loan, there may be eligibility criteria to consider so make sure to check all of the details for each specific lender first.
Do coding bootcamps offer grants or scholarships?
Sometimes. Occasionally bootcamps will offer free or reduced cost places on their courses so it can be a good idea to sign up to the mailing list of any providers you're considering and keep an eye on their social media regularly for any announcements. There may also be discounts available for advance enrolment or early payment of fees.
Other schemes, such as iO Academy's Diversitech fund, make reduced cost and fully funded places available to people from groups or backgrounds that are underrepresented in tech.
How much does a software developer earn?
You've paid for your course, you've done the learning and started a new career in the tech industry; now it's time to start earning. In the UK, junior developer salaries start at £20,000 and can be as high as £40,000 (although the average can vary significantly from one region to another). After a few years you'll likely advance to a mid-weight or senior developer role and at that point you might expect to earn up to £120,000.
Are coding bootcamps worth the money?
The short answer is: it depends. What works for one person might not be suitable for somebody else. There's no denying that there are plenty of alternatives to studying at a coding bootcamp, including free resources online. These can be great for hobbyists or just seeing if coding is for you but most of them won't be able to come close to replicating the guidance, interactivity and career support you'll get from learning with a reputable bootcamp.
The best way to help decide if a coding bootcamp represents good value for money for you is to contact different providers, compare their curriculums, check out their reviews on sites like Course Report and SwitchUp and find out what funding options they offer.
If you decide that a bootcamp is the right route for you, the most important thing to remember is that there are a whole range of funding options available to cater for all kinds of budgets, circumstances and preferences. Coding courses and bootcamps are more accessible than ever before, so there's no need to assume that your dream career is out of reach just because of your financial situation.
For more information about the costs and financing options offered by iO Academy, please visit our fees and funding page, contact us or register to attend one of our free taster sessions.
Please note: This information is intended to provide an overview of available payment methods. We are unable to recommend which, if any of the available options may be right for you. If you are unsure or require additional information, please consult an independent financial advisor. 
Information is correct as of August 2022.