Back to all posts
Mayden Academy's new funding scheme to get more women into tech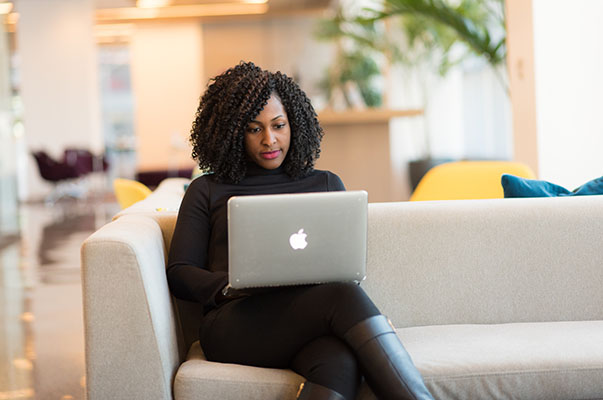 Mayden Academy has announced a new funding scheme to encourage more women to embark on careers in coding.  
The scheme will offer female students a 70% reduction in course fees on the Academy's Full Stack Track – an intensive 16 week training course for aspiring developers from non-tech backgrounds.
The course is designed to cover the most in-demand skills that tech companies are looking for, and teaches the fundamentals of coding for front and back-end, along with user design and agile project management.
Students do not need to have any previous coding experience or a background in tech. To date every graduate has been offered a developer role within 90 days of completing the course.
The scheme is being offered in order to address the need for more diversity in the UK tech industry, as part of the new Women into Digital Jobs, Education and Training (WIDJET) skills programme, run by The West of England Combined Authority with funding from the Department for Digital, Culture, Media & Sport (DCMS).
The funding is available for a limited number of places on Mayden Academy's Full Stack Track coding course until February 2020.
Mayden Academy is also offering a series of free coding taster workshops for women to explore whether programming could be the career path for them.
Mike Oram, director of the Academy, said: "We are committed to driving diversity in the tech industry and want to support more women into exciting new careers as software developers – where they can be creative, solve problems, and enjoy new challenges every day. Programming offers so many opportunities to develop and grow in your career, and we believe those opportunities should be open to everyone."
Mayden Academy joins Bath College, boomsatsuma, Knowle West Media Centre and the Dot Project as WIDJET partners.
West of England Mayor, Tim Bowles, said: "Tech businesses have a particular need for skilled employees now, and this demand is expected to grow in the future. Women are currently under-represented in digital roles and this new project will seek to tackle this by working with a wide group of women in communities, with the aim of moving us towards more representative and inclusive employment in digital roles across the region."
Women who would like to take advantage of this opportunity to change their career can find out more at https://mayden.academy/widjet.