Back to all posts
Meet Ash, iO Academy Trainer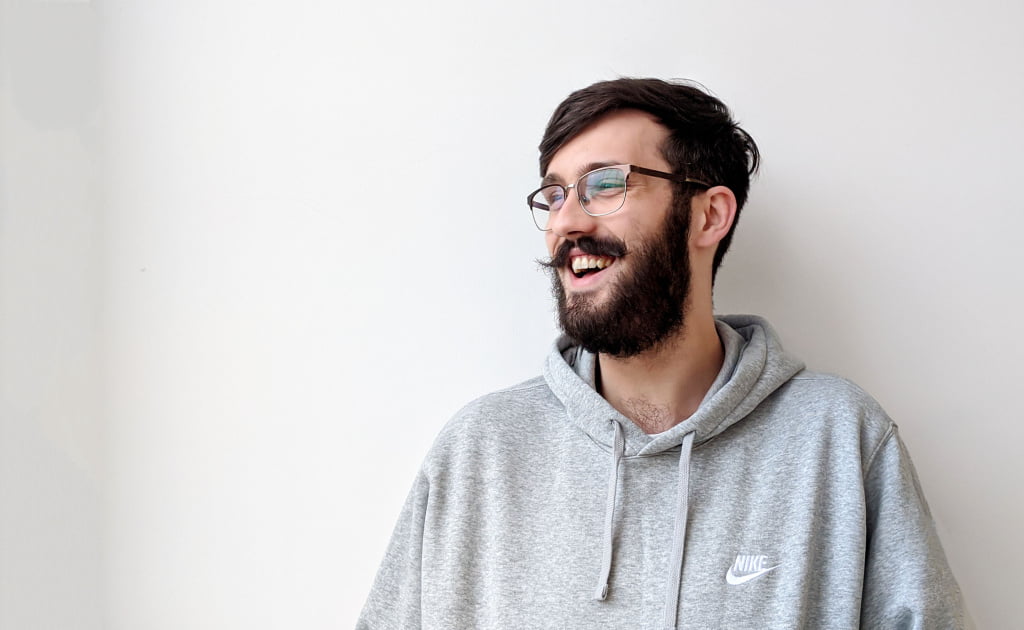 Hey, I'm Ash, a trainer here at iO Academy.
Before I found my way to the Academy, I worked as a web developer for around six years where I got to work on a huge range of projects for some pretty big clients using lots of different tech.
I first became interested in programming while studying GCSE computing, but quickly found my self disappointed with the amount of coding we were taught (none!) so decided to teach myself in my own time.
I spent the next few years teaching myself to be a programmer alongside my college education.
I got started in development straight out of college – by a stroke of luck I managed to find a very junior role at a small local agency, where I was able to do lots of learning on the job. From there I worked my way up through the ranks across several different digital agencies around Bristol and the southwest, eventually becoming a senior developer with a focus on the backend.
Software development never gets old – there is always something new to learn and a new problem to solve. I think this was one of the key factors that drew me to get into coding. It is something that is always changing and will never get boring!
But eventually I realised that the thing I liked best about my job was mentoring junior developers and helping them to become great programmers. One of the reasons I like being a trainer at iO Academy is being able to teach people in the same way I learned myself – with a very practical, project-based focus.
I'm all about fostering a safe trusting environment in my classroom. I like to think that no student would ever feel worried about asking me a 'stupid' question (there is no such thing!) or telling me when they're struggling with a particular concept.
Having a really great relationship with my students is crucial, understanding each individual's learning style allows me to adapt to each student's needs to make sure that they get the most out of their experience at iO.
When I'm not writing code I can be found playing guitar, gardening or chilling out with my rescue dog, Donnie. I am also a keen consumer of copious amounts of coffee and pizza.