Back to all posts
Meet Rayna, iO Academy Trainer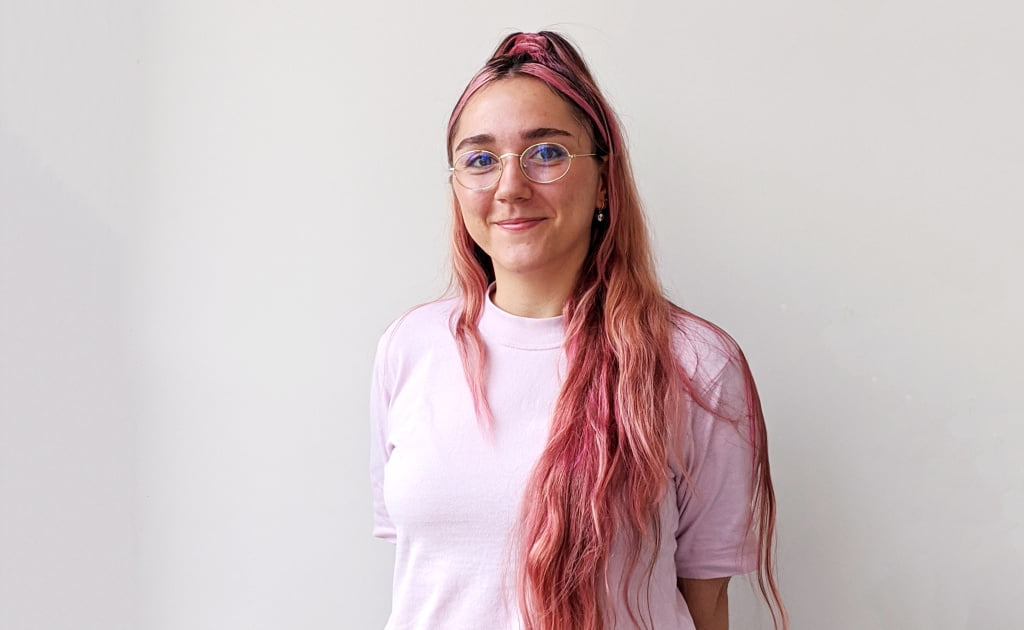 Hey there, I'm Rayna (pronounced "rye – nah") and I'm a trainer at iO Academy.
As a software developer, I've worked with several different languages and technologies, both front end and back end. I've sometimes been characterised as a 'hardcore programmer', but I'm also very comfortable designing and implementing user interfaces. I've always been keen to get involved in everything that's on offer. That flexibility helped me to acquire a great breadth of technical knowledge, which I'm now able to share with iO students.
At university I achieved a first class honours degree in Computer Science, which gave me a deep understanding of how computers work including hardware, operating systems, the inner workings of programming languages, artificial intelligence and many other exciting topics.
Some of the cool projects I completed included creating a tamagotchi-like game for a microcomputer, implementing my own simple programming language, and developing an Android app from my own concept and conducting user trials with it.
After working across a varied range of developer roles, from a web design agency to an IT research centre, I realised that my favourite part of the job was working with people. I decided that teaching software development would be a perfect way to combine my technical knowledge and love of mentoring to help people get their start in the software industry. It's something I find incredibly rewarding.
One of my favourite topics in software development is user interface design and user experience. I'm very visually inclined and I love software that is easy and enjoyable to use. User experience is one of the most important factors for commercial success, so I always advocate for a user-centred approach to development.
Outside of work I like doing creative activities like painting my nails, calligraphy, sewing and sometimes even knitting. I'm very into music and fashion, as well as discovering general interesting facts. My favourite musical act at the moment is 100 gecs and my favourite designer is Vivienne Westwood.
Something unique about me is that I am very enthusiastic about yoghurt – plain yoghurt in particular.
Pre-Covid, I also liked going outside.