Back to all posts
iO Academy wins at the SPARKies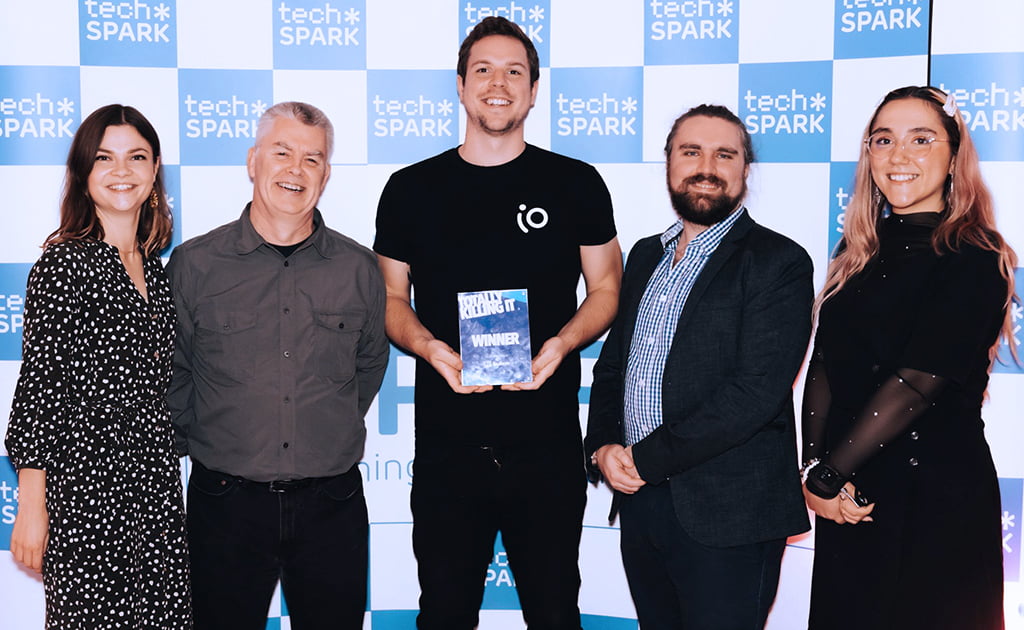 iO Academy is proud to have won the Totally Killing It Award at the SPARKies Awards last Thursday 21 October. The awards brought together the South West's tech and digital community to Bristol to celebrate the best startups, designs, hardware, people and more.
The SPARKies Awards are produced by TechSPARK, with 17 awards celebrating the best organisations, projects and people from the whole way across the Bristol, Bath and West of England tech sector.
We are incredibly honoured to have been recognised as Totally Killing It – an award which goes to "the company that really has made the most of the last 12 months".
During a year that has seen both triumphs (opening a second location in Sheffield and being recognised as 6th best bootcamp in the world) and struggles (trying to deliver the best possible coding bootcamp during the challenges of a pandemic), we are delighted that our efforts to help people change their lives has been recognised by our peers in the tech industry.
We were in good company for the award, with our fellow nominees including hiring partners Rocketmakers, along with Accelerate Agenda, Paranimo, and Virti.
Also shortlisted were iO Academy trainer Ashley Coles for the Best Mentor Award, and Fiasco Design for their work on the iO brand in 2020.
Other award winners on the night included a range of iO hiring partners: Unfold for Best Digital Design, Cognisess for Data Data Data, with Rocketmakers and Seccl joint winners for Best Place to Work in Tech.